Why Let a Professional Deal with a Garage Flooring Remodel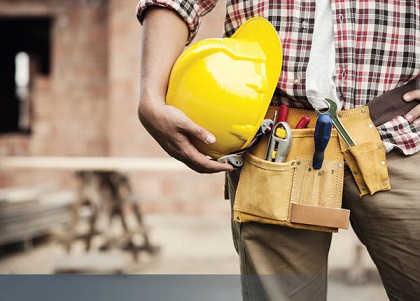 It is common to see a garage floor with cracks, dents, stains, and other common concrete issues. If this is the case with yours, you might want to clean it out and make it look and function better. Interested in a DIY? It is absolutely your choice. However, before you do that, take a look at the reasons why hiring a professional garage flooring expert is a highly recommended option.
1. Experience Plays a Huge Role
Experience teaches great things that training and education won't. An experienced contractor is not only knowledgeable about garage flooring coatings and application techniques, he is also more aware of issues that need to be prevented before, during, and after application. If he has a good track record, then all the better.
2. Ideas are Fresher and More Effective
Because of a contractor's experience, he is able to bring fresh new ideas that you might not have thought about or encountered before. This would be extra helpful if you want to transform your garage floor into something more interesting, creative, or functional.
3. Proper Tools and Equipment
If you do the garage flooring remodel yourself, you have to secure the required tools and equipment to properly perform the task. If you don't have them yet, you would need to purchase them and it would be really costly. A pro would already have those on hand.
4. Proper Floor Preparation
Before you could install any coating or overlay on the garage floor, you have to prepare it to encourage proper application and adhesion. This may involve pressure washing, stain removal, and some concrete repairs. A professional contractor would be able to do all that in one go.
5. You Won't Get Stressed Out
Remodeling the garage floor is not a simple task. It involves a lot of work and time. By hiring a pro to do it for you, you relieve yourself from days of strenuous work. All you have to do is sit back, check on them once in a while, and soon, you will enjoy top quality garage flooring that will last for years.
It may seem a bit costly but hiring a pro is actually more cost-efficient. You won't have to risk money on a DIY, which could end up in more costly repairs if you don't get it right the first time.